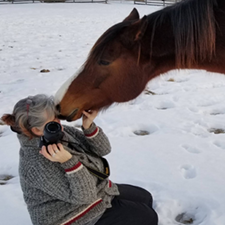 Editor's Note
Welcome to Equine Leadership 3 (EL3). My name is Lynda Watson and I am the founder of this adventure. Let me start by honouring two amazing women who chose to walk the EL3 journey with me and collaborate to bring this issue to life. Becci Godfrey and Pat Hutchinson have been integral in making this magazine happen. This magazine would not be what it is without their expertise and heart.
Click here for the full Editor's Note
---
---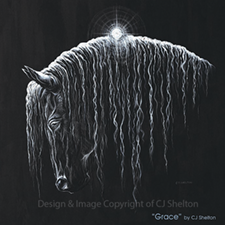 The Art of Courage
By CJ Shelton
I came to horses early on, with the love and fervor of many a horse-crazy little girl. From make-believing I was Black Beauty or a cowgirl on my Johnny West ranch, to cheering on the racehorse Secretariat, my love of horses knew no bounds.
Click here for full article
---
---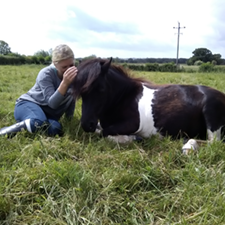 Equine Rewilding
By Georgie McBurney BSc, PGCE, MBACP & Livvy Adams
ReWilding generally refers to a worldwide conservation effort to bring flora and fauna back to places they were once abundant. We are interested in this concept but applying it to people; bringing back our wild self by disconnecting from consumerism and connecting with the elements and nature (external world) and our four-body system (physical, emotional, mental, spiritual) (inner world).​
Click here for full article
---
---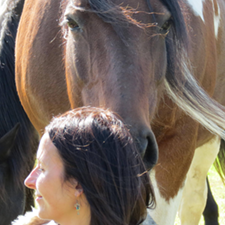 Compassion and the Mindful Horse
By Graeme Green
Imagine that you had a deep and truly supportive soul-friend – what the Celts defined as anam-cara. A friend decent and honest enough to observe both our strengths and our flaws without judgement or bias. ​
Click here for full article
---
---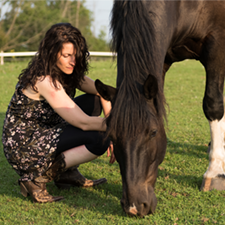 Healing with Horses: Equine-assisted trauma recovery
By Sarah Schlote, MA, RP, CCC, SEP
Healing from trauma is a process that can be daunting, especially when there is a lack of trauma-specific treatment options available in a particular area. Survivors who have exhausted traditional talk therapy modalities and ​who do not have access to specialized trauma therapies often seek out alternative methods like equine-assisted programs...
Click here for full article
---
---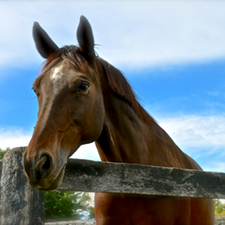 Negotiating Waters of Grief
By Dorothy Chiotti
It's said that the act of grieving is like being hit by an enormous wave, or drowning in a deep ocean. Considering our emotions are mutable, flowing and changing from one moment to the next, this comparison seems entirely appropriate. ​
Click here for full article
---
---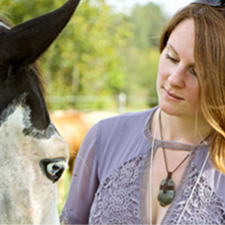 Finding Calm
By Charlotte Bammer, RP
It seemed to drizzle a cold clumpy rain the entire day during an open themed workshop with a group of women in the fall of 2014. Surprisingly the weather on this day acted as a trigger for one of the women, Jane.
​
Click here for full article
---
---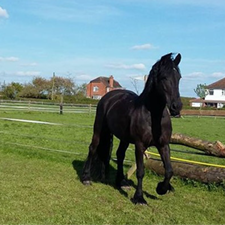 Connection and Reflection
By Stephanie Chilton
Ten years ago I strode confidently into my new career as a teacher. Shortly after, I was pitched into a drawn-out battle with infertility, culminating in high functioning depression and anxiety.​
Click here for full article
---
---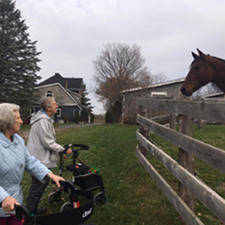 Senior Moments
By Adele Passmore
Jack approached Mickey without hesitation, "Hey big fellow" he called out. No longer listening to my encouragement to have a seat with the others and with his cane clicking on the concrete floor, Jack walked up and stood with Mickey and I.
Click here for full article
---
---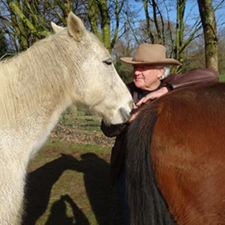 Horses and Heroes
By Sharon Clifton, Dip TA psych. MBACP. CATT, EALF. MSAFE & Grace Lawson, BA Hons, PgDip
Working with horses is fast becoming an accepted form of human development and learning or therapy, with a variety of applications. Founded by Sun Tui in 2007, IFEAL has developed an accredited and regulated qualification in Equine Facilitated Human Development and Learning (EFHDL) known as the IFEAL Method, using evidence-based psychological frameworks. ​
Click here for full article
---
---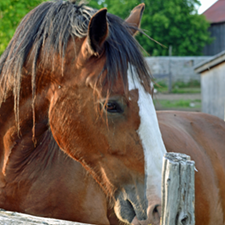 Building Internal Resilience through Horses
By Jennifer Garland
Samson's size can be intimidating. He has big, soft, brown eyes. He is cautious and reserved when meeting people he doesn't know. While quite powerful, he suffers from anxiety. On this day, he is meeting a group of young women for the first time and he's nervous.
Click here for full article
---
---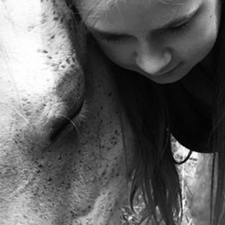 Horse Time Helps Heal the Hearts of Families
By Lindy Schneider
Towards the end of the program, one young female participant announced she loved Equine Therapy so much she was telling her school friends the truth about where she was going rather than hiding it, and having honest conversations about what she was dealing with, and how much confidence and self-belief she had gained from the horses.​
Click here for full article
---
---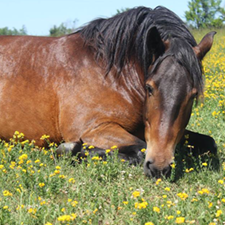 Honouring My Grief
By Taylor Beckett
Junzi stood at the fence, staring at me. His dappled bay coat was glistening in the sunshine, his long thick mane a mess from burrs and wind. His liquid brown eyes were soft and calling to me. ​
Click here for full article
---
---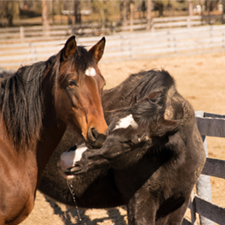 The Window of True Viewing©: Observing the equine collective
By Lynda Watson
​
What skills and relational dynamics can horses role model that, if learned and practiced in human culture, can move a community from striving to thriving? Positive change? Improve the emotional wellness of the human collective?​
Click here for full article
---