Welcome to Equine LeadershipOur Vision:
We believe that horses, living as close to nature as possible, can provide a model of living that is clear, authentic and heart-based. Equine Leadership aims to broaden the scope of the Horse ~ Human relationship and share the equine model of living for a peaceful and positive future. This model can assist humanity in creating a brighter future.
Our Mission:
To create a movement that offers multiple platforms to share the collective voice of the horse and the wisdom they offer so that humans and horses alike can share a brighter future. We offer articles from: professionals, researchers, artists, coaches as well as people that have experienced the magic of the horse.
Check out our latest edition: Equine Leadership Seventh Edition online.
For hard copies of Equine Leadership past editions you can find cost and information here.
​
---

Thank you to every contributor that has taken the time to share their wisdom, knowledge and expertise. You are the 'translators' of what the horses are wanting to share.

This project comes from a deep desire to share the voice of the horse.

Thank you for following the path to this website and listening to the call of the horse. Enjoy the articles, share your comments with the authors and don't hesitate to connect with them (their bios are with each article).

​

​From My Heart to Yours,

Lynda Watson

Check out our

EquineLeadership YouTube

Channel

Join our

Equine Leadership Facebook

group for updates and more.
"Horses show us a new (or very old) way of living, loving, and letting go."
Past Editions (click on the picture to view online editions)

​Featured Article
​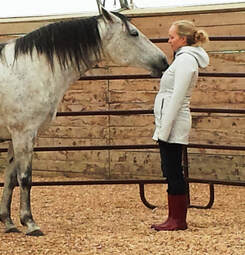 Check out the very first article in our very first Edition:
The Science of It All
By Wendy Golding
​FEEL (Facilitated Equine Experiential Learning)® is a leading-edge modality for developing human potential where the horse is honored as our partner and teacher. In safe and gentle interactions with horses, people gain self-knowledge and acquire skills leading to positive life changes.
Click here for full article
---